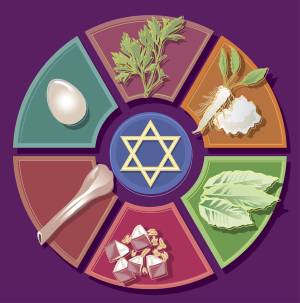 Disclaimer: I started typing this over a week ago and than my laptop crashed. I was watching something while doign laundry (god forbid i should work without simultaneously being entertained) and apparently i pulled the wire and the whole thing came crashing down. DH just fixed it a month ago and i feel awful. i can blame it on CMT or not but i definitely am not as responsible as id like to be. ANyway, im just explaining why I'm a little behind but wanted to finish this post already. USA!!! /disclaimer
Pesach / Passover was super. I got a nice 10 day break from work and got to spend quality holiday time with my husband, kids, mom, siblings, nieces and nephews (theres gotta be a word for both), cousins, friends, etc. I was at my mom for almost all of it and in brooklyn for the weekend in the middle, leaving home from Monday - late last night. we also got to do fun Jewish things like have the Seder and eat a lot of matza and not much else ;) (just kidding my mom is a great cook). I love how my kids get a long with their cousins and my daughter said the
Ma Nishtana
and I was super proud.
This year we had a few days of "
Chol Hamoed
" but only one full day. Its basically a time for Orthodox Jews to go and spend time doing all sorts of fun things. Bigger kids and teenagers opt for theme parks and concerts, moms of little kids like me like to do more lower key things with family. For anyone that knows me in real life, I love free and I love Manhattan and being at my mom was a perfect way to do both. One day we got together with a whole bunch of married cousins and met in Central Park where we just played ball, belts, and hung out (I sat and watched ). Fantastic outing that was completely free (besides metrocard). Friday my nieces wanted to take the Tram (cable car) to Roosevelt Field so we took the city bus there and back. Again, a fun and cheap and different outing. Sunday I was superproud. We went to the staten island ferry (free boat ride from Downtown Manhattan) and ambitiously we decided to walk. i thought it was where the South STreet seaport was but its actually further. Checking afterward it was two miles!! And we walked back too! I think i overdid it as my feet were hurting after (even with several breaks). But still im so glad i did it. I love doing things that prove that I can do just about whatever i want. And here where I live, nobody walks anywhwere. i miss walking although i also like being able to drive and have parking and stuff. Manhattan is so interesting that its almost easy to keep walking. My BIL and niece actually walked home from Central Park too (almost 5 miles?).
Otherwise it was a pretty nice holiday with the typical ups and downs. I dropped a dish with potatoes which was very blah for me. Its one thing to know that my feet are affected by CMT but annoying if my hands arent performing to par. I just have to be more cognizant and take a plate under a dish or be more aware of when im doing things.
lots to do, hope to post more soon (from DHs office computer, trying to see if that works for me instead of always breaking laptops).
Here's my walk: